Introduction
In today's digital age, online content has become a significant part of our lives. Whether it's a captivating video, an informative tutorial, or an entertaining movie, we often stumble upon content that we wish to save for later viewing. However, many platforms restrict downloading, leaving us searching for a reliable solution. This is where SaveFrom.net comes to the rescue.
What is SaveFrom.net?
SaveFrom.net is a versatile online tool that enables users to download videos, music, and other media content from various websites. With its user-friendly interface and wide compatibility, SaveFrom.net has become a popular choice for individuals seeking a convenient method to save online content.
How Does SaveFrom.net Work?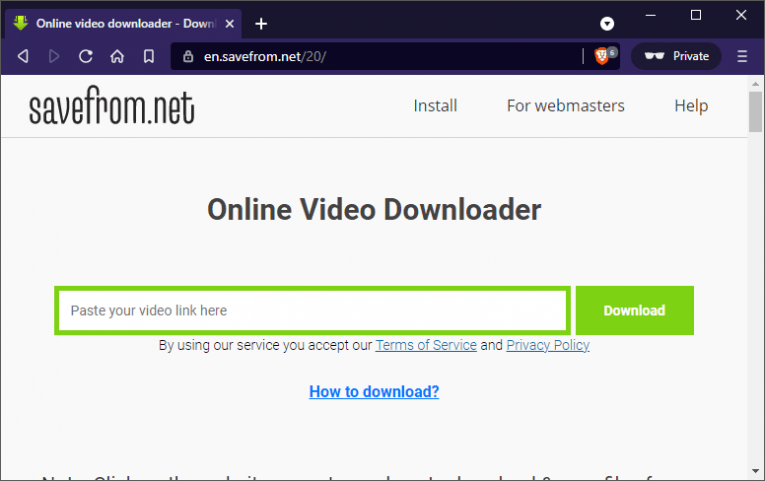 SaveFrom.net works by leveraging its powerful algorithms to extract the source file of the desired content. It supports a vast array of websites, including popular platforms such as YouTube, Vimeo, Facebook, Instagram, and many more. By simply pasting the URL of the content into SaveFrom.net, users can initiate the download process effortlessly.
Features of SaveFrom.net
SaveFrom.net offers a range of features that enhance the user experience and make it an ideal choice for content downloading. Some notable features include:
One-click downloads: SaveFrom.net streamlines the downloading process by providing a simple and intuitive interface. With just a click, users can save their favorite videos and music without any hassle.
Format conversion: In addition to downloading, SaveFrom.net allows users to convert media files into different formats. Whether you prefer MP4, MP3, AVI, or other formats, SaveFrom.net has got you covered.
Browser extensions: SaveFrom.net offers browser extensions for popular web browsers like Chrome, Firefox, and Safari. These extensions provide quick access to the download functionality, making it even more convenient for users.
Is SaveFrom.net Safe and Legal?
One common concern when using online download tools is the safety and legality of the service. SaveFrom.net prioritizes user safety and ensures a secure environment for its users. However, it's important to note that downloading copyrighted content without permission may infringe upon intellectual property rights and could be illegal in certain cases. It is crucial to use SaveFrom.net responsibly and respect copyright laws.
Steps to Use SaveFrom.net
Using SaveFrom.net is a straightforward process that requires only a few simple steps:
Find the desired online content, such as a video or music track, and copy its URL from the address bar.
Visit the SaveFrom.net website or open the browser extension.
Paste the copied URL into the provided input box on SaveFrom.net.
Choose the desired format and quality for the downloaded file.
Click the "Download" button, and SaveFrom.net will start fetching the content and initiate the download.
Alternatives to SaveFrom.net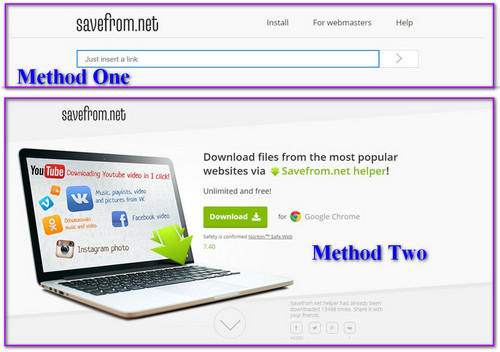 While SaveFrom.net is a reliable and popular tool, there are alternative options available for downloading online content. Some noteworthy alternatives include:
KeepVid: A feature-rich platform that supports downloads from various websites and offers additional features like video editing and screen recording.
ClipConverter: Known for its simplicity and ease of use, ClipConverter allows users to download videos from popular platforms like YouTube, Vimeo, and Dailymotion.
YTD Video Downloader: A user-friendly software that allows users to download videos in different formats and resolutions, along with the option to convert them into audio files.
4K Video Downloader: With support for high-resolution downloads up to 4K, this tool is ideal for users who prioritize video quality. It also offers features like downloading entire playlists and subtitles.
These alternatives provide additional choices for users seeking diverse options for downloading online content.
Benefits of Using SaveFrom.net
SaveFrom.net offers several advantages that make it a preferred choice among users:
Convenience: SaveFrom.net provides a hassle-free method to download online content without the need for complex software installations or technical expertise.
Versatility: It supports a wide range of websites and platforms, allowing users to download content from their favorite sources.
Format Compatibility: SaveFrom.net offers various file formats for downloads, ensuring compatibility with different devices and media players.
Fast and Efficient: With its advanced algorithms, SaveFrom.net fetches the content swiftly and initiates the download process, saving users valuable time.
Cost-effective: SaveFrom.net is a free tool, eliminating the need for paid subscriptions or premium memberships to access the content.
Limitations of SaveFrom.net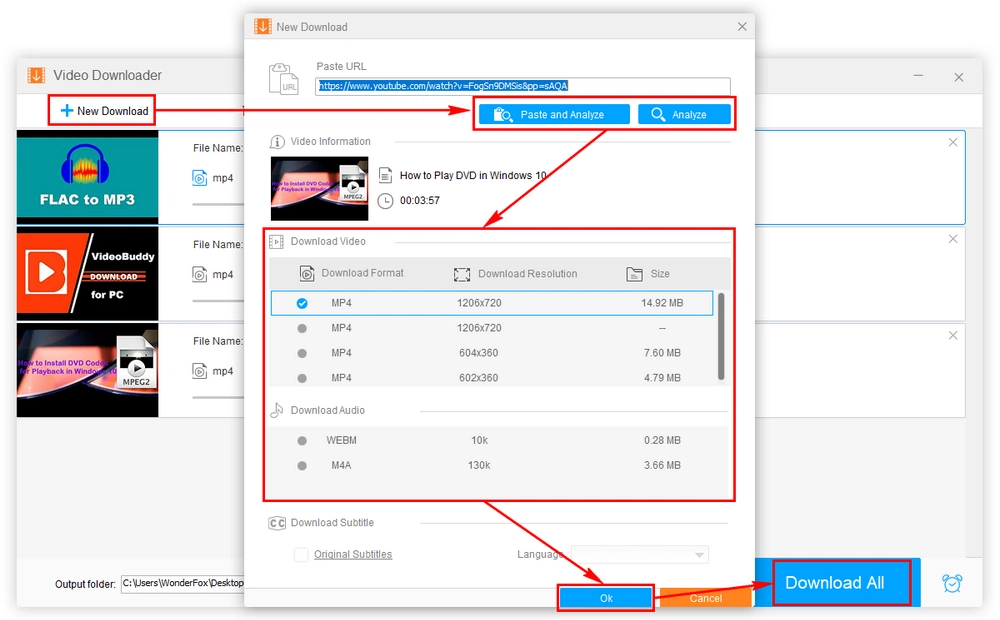 While SaveFrom.net provides an excellent solution for downloading online content, it's important to consider its limitations:
Copyright Restrictions: SaveFrom.net cannot bypass copyright restrictions or permissions set by content creators. Users must respect copyright laws and use the tool responsibly.
Internet Connectivity: SaveFrom.net relies on a stable internet connection for fetching and downloading content. Poor connectivity may hinder the downloading process.
Quality Limitations: The quality of downloaded content may vary based on the source and original file. Some videos or music tracks may not be available in the highest quality options.
Conclusion
SaveFrom.net emerges as a reliable and convenient tool for downloading online content from various websites and platforms. With its user-friendly interface, versatile features, and emphasis on user safety, SaveFrom.net caters to the needs of individuals who wish to save and enjoy their favorite videos and music offline.
FAQs
Is SaveFrom.net a legal service? SaveFrom.net itself is a legal service as it provides a tool for downloading content. However, it is essential to use the tool responsibly and respect copyright laws.
Are there any restrictions on the size of the content that can be downloaded? SaveFrom.net can handle downloads of various sizes, from short videos to lengthy movies or music albums.
Can I use SaveFrom.net on my mobile device? Yes, SaveFrom.net is compatible with mobile devices. You can access the website through your mobile browser or use the dedicated mobile app.
Does SaveFrom.net support batch downloads? SaveFrom.net primarily supports individual downloads. However, you can use external software or services to manage batch downloads using SaveFrom.net.
What should I do if SaveFrom.net is not working for a specific website? SaveFrom.net strives to support a wide range of websites. However, occasionally, certain websites may implement measures to prevent downloads. In such cases, you can try alternative download tools or reach out to SaveFrom.net's support for assistance.
Also, Read More: